Otherwise known as the "Coca Cola Deep Water Culture Bottle Grow".
Just for a bit of fun...
Cut the top off a couple of plastic coke bottles, AG6 pod placed inside, filled with pH adjusted rockwool. Planted some mixed lettuce/brassica type seeds in one and the AeroGarden International Basil in the other.
No nutrients used as the bottle is clear (usual algae buildup), just plain water - pH adjusted to 6.0
I'll pop this under the AeroGarden lights and see how it goes.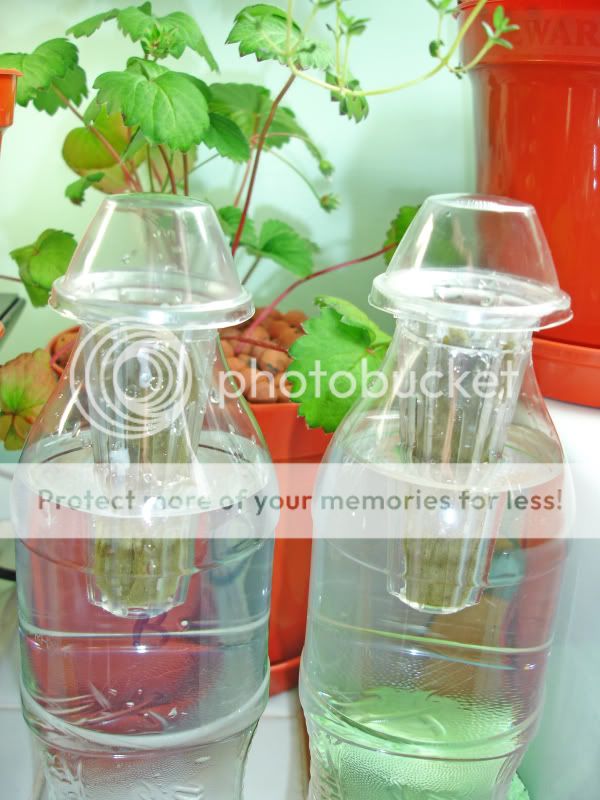 Weekly Grow Pictures